New England National Scenic Trail exists as a resource for all to enjoy largely thanks to the hundreds of volunteers who build, maintain and protect the NET. Year round, volunteers across both states generously devote thousands of hours to the trail through active maintenance efforts and organized work days. In 2019, our amazing volunteers contributed over 4,000 hours to the NET. If you are interested in getting involved, check out some of our Volunteer Opportunities below.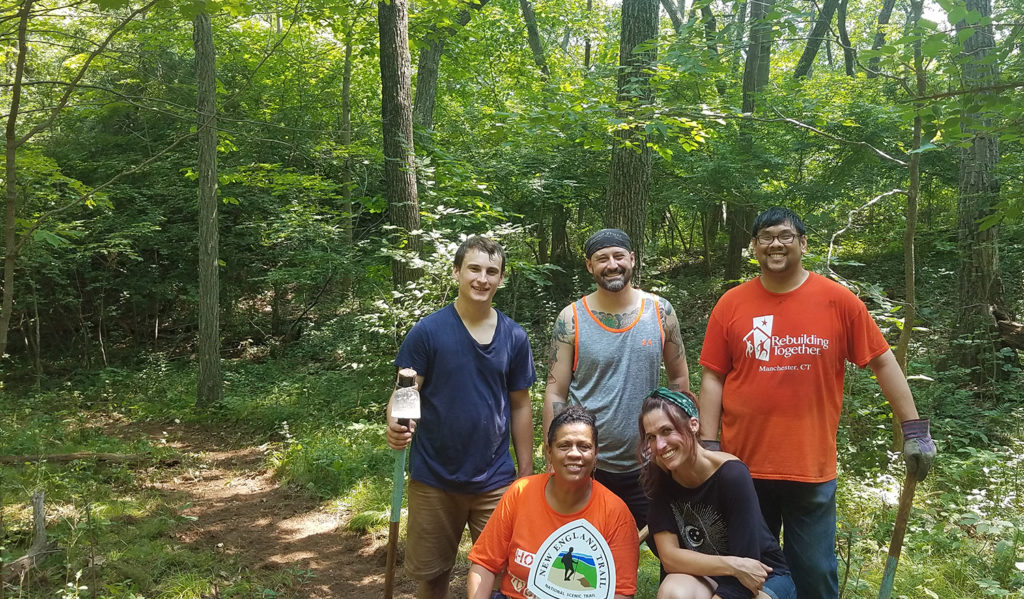 There are all sorts of ways you can volunteer with us on the NET. We have long-term commitments, like adopting a section of the NET to maintain as a Trail Adopter or Trail Manager. We have public work parties throughout the year that are open to anyone hoping to get their hands dirty and learn a bit about trail maintenance. We have volunteers who make trail signs, table at events, and lead hikes. We partner with young people who complete their community service projects on the trail and corporate groups who spend the day with us doing trail repairs to give back to the community. If you are inspired to give back to the NET, get in touch, we'd love to hear from you.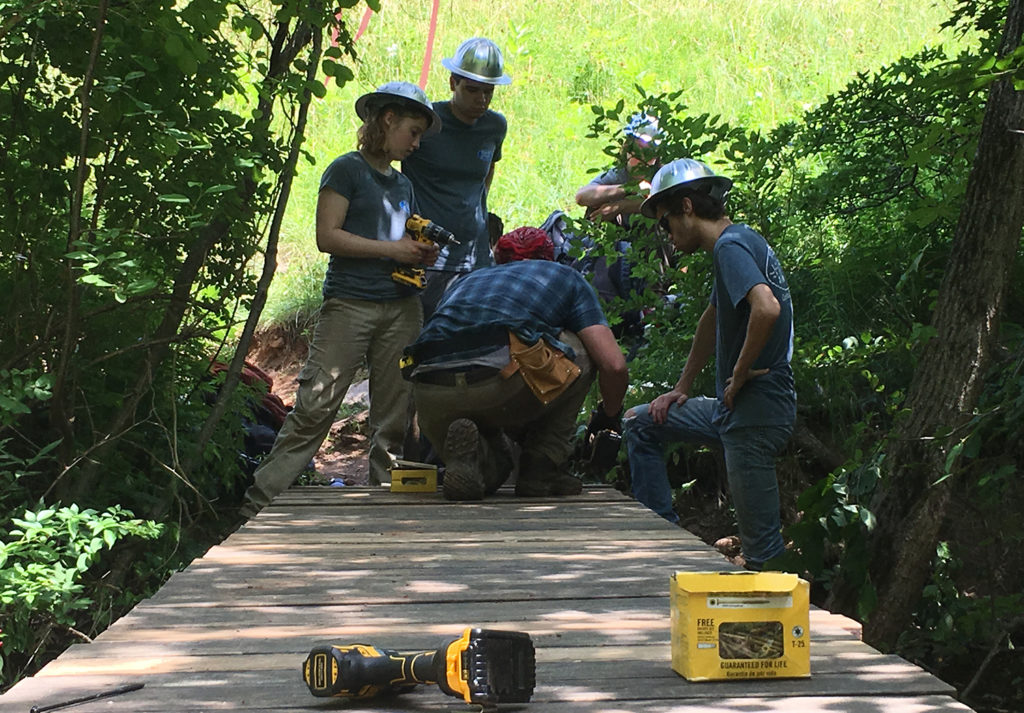 Trail Managers & Adopters
Trail Managers & Adopters are a core group of volunteers who donate countless hours to the monitoring and maintenance of the NET.  They are our on-the-ground responders to trail problems and are the ones you can thank when blazes are refreshed, a bridge is built or signs are installed.  Our trail volunteers are a diverse group, ranging from retirees, college and university outing clubs, friends' groups, and landowners. 
Trail Adoption occurs when an individual or group takes on responsibility for a specific trail section.  These stewards work closely with CFPA or AMC staff to ensure a safe and enjoyable recreational experience. 
Current Trail Adopter/Manger Resources:
Did you know that you can help us better steward the NET just by hiking and sharing hike reports with us? By reporting trail issues you witness on your trail outing, you can be vital eyes & ears on the NET. If there is a tree down, a blaze missing, a sign damaged, vandalism, dumping or unsanctioned trail use, please use our Hiker Report Form to let us know. These online reports are routed directly to trail managers.